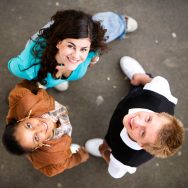 "Our profits provide funds for many fine organisations who make an enormous difference with a little money and lots of hard work."
Charitable
Our profits support
charitable causes
Component Industries is the operating arm of Gospel Resource Ltd, a charitable organisation whose proceeds support groups helping the homeless, abused and economically deprived young people and families.
In 1978 Gospel Resource Ltd was created to make some small difference in our unequal world. Our aim is to make profits to fund worthy projects and, since inception, we have provided more than $5 million to charities which work to strengthen families, relieve poverty and build quality into lives and relationships.
Our profits provide funds for many fine organisations including:
Autism Family Support Association – helping families with autism issues.
Concern Australia – helping homelessness by providing accommodation and Hand Brake Turn scholarships giving young people a chance to develop life skills.
Open House – providing intervention and rehabilitation programs helping disadvantaged, impaired and 'at risk' youth and people at all ages.
Urban Neighbours of Hope – assisting disadvantaged homeless children and victims of domestic violence.
Scripture Union – focusing on disadvantaged secondary scholars who are at risk of dropping out, this program is highly successful in restoring positive outcomes for many students in 30 plus participating schools.
Uniting Care – running a range of programs including family breakdown crises, food bank and child nurture services and re-start for young offenders.
Other supported programs including: Uniting Care Newpin Doveton, Salvo's St Kilda drug centre, World Vision water tank project, Youth Dimension, Baptist Union Family Services, Machaseh House, Foodbank Victoria, Salvos disaster relief funds, Steps ministry to the homeless and others.
There are so many areas where a little money, and lots of hard work, come together to really change the world. We're just the back room partner – but we're proud to be using our profits to make a real difference in the lives of children and families.